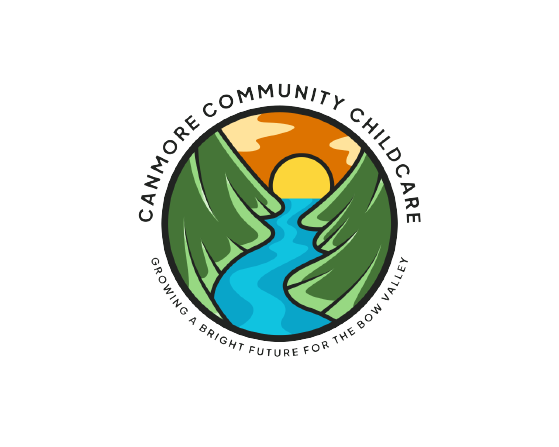 The Daycare Society has a long history within our community. It was established in 1973 and was incorporated under the Societies Act as a Not-for-Profit Daycare in June 1978.
In 1995, the Daycare Society recognized a need in the community to provide families with quality out-of-school care. The program was initially offered in the "Old Red Barn" and then moved to Elizabeth Rummel School (ERS) in 1998. 
The level of care and education of our children has always been a priority to the community.  In 2011 the Society was invited and took the necessary steps to deliver Junior Kindergarten programming at Elizabeth Rummel School.  This program continues today, providing children with two full days of Junior Kindergarten per week.
In more recent history, the society collaborated with multiple community stakeholders including parents, volunteers, multiple levels of government, and local trades to successfully construct and open a new state-of-the-art daycare building, called the Roundhouse, which we moved into in April 2012.   The facility boasts a professional kitchen and employs a full-time chef. Our service includes a nutritional food program for children & and employees. We have five spacious classrooms, a mini gym, a courtyard, playgrounds, a garden, and access to outdoor spaces around Canmore.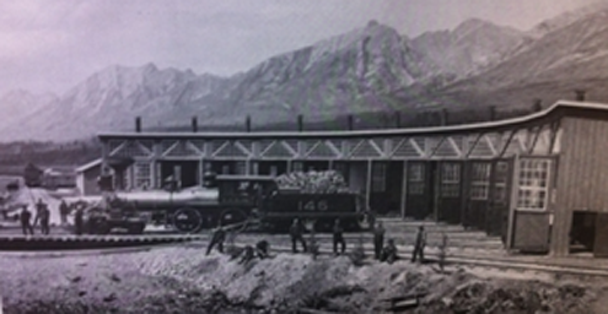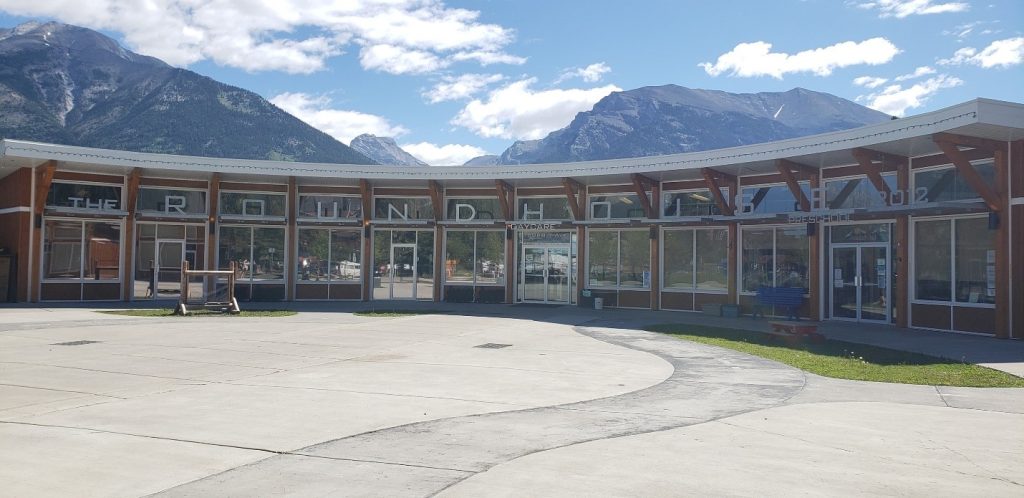 Mission: 
To support Bow Valley families and the development of each child by providing a stimulating and nurturing environment. 
Values:
As an organization our core values center around: Partnerships in Learning, Community Collaboration, Volunteerism, Accessibility and Building Strong Relationships.
We view learning as a partnership between family, community, and educators. Parents are the experts with their own unique, individual child. Canmore Community Childcare is a hub in our community where learning and developing relationships are the daily focus.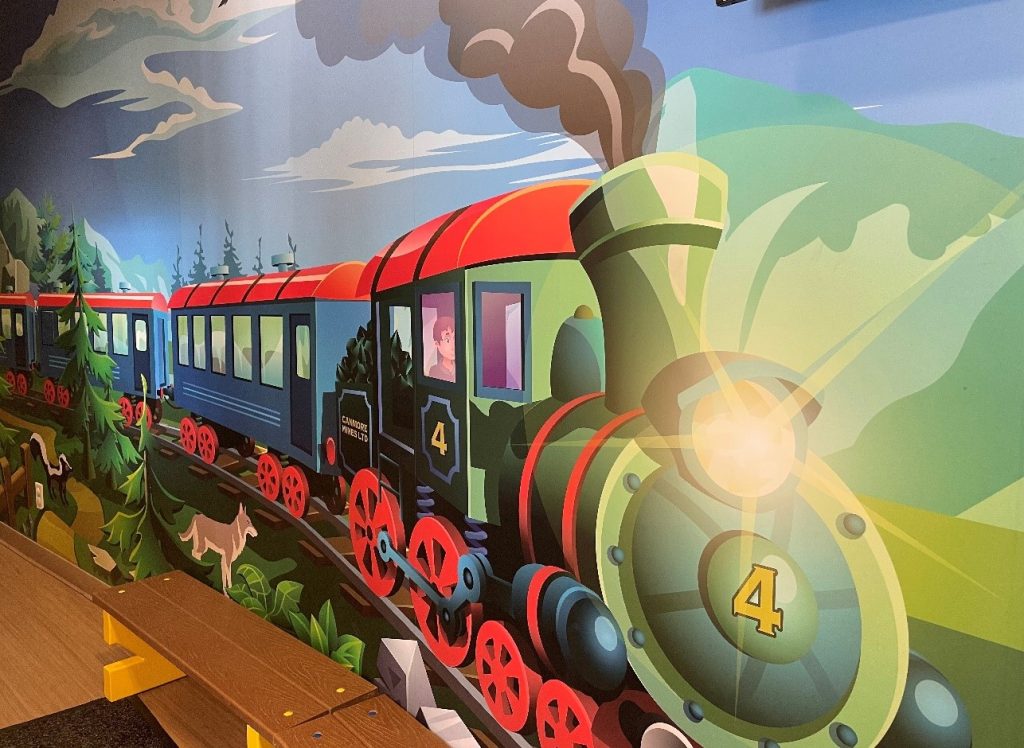 Canmore Community Childcare Is Governed By A Volunteer Board Of Directors Comprised Of Parents And Interested Community Members. The Board Members Are Elected At Our Annual General Meeting Held Each October.
We invite all parents who are interested to put their name forward at the AGM. Becoming a Board member is a great opportunity for parents to make a substantial contribution to the quality of their child's care. Board meetings are held each month and all parents and staff members are welcome to attend Board meetings.
Matters requiring Board attention should be brought to the attention of the Executive Director who will report to the Board. Alternatively, the Board chair can be directly contacted via email at chair@canmorechildcare.ca
A list of the current Board of Directors is available on the parent board in the Roundhouse foyer or by stopping by the office.
Administrative Team
Julie Julian – Executive Director
Krista Armstrong – Finance Manager
Brenda Nolan – Office Manager
Program Coordinator –
Daycare (Roundhouse)
Sarah Hildebrand
programcoordinator@canmorechildcare.ca
Out of School Care (At Elizabeth Rummel 
School)
Kirstie Shackel – OOSC Manager
ooscmanager@canmorechildcare.ca
Junior Kindergarten
Alice, Katie and Michelle G – Teachers
Bear Cubs
Angela and Stephanie
Chickadees
Kana and Mackenzie
Coyotes
India and Bianca
Mountain Lions
Anita and Faye
Grizzlies
Alexandra, Michelle B and Jane
Marmots
Michelle G and Yasue
Eagles 
Katie and Phoebe
Wolves
Kris and Hannah
Support Staff Round House & OOSC
Sarah T, Bisi, Rose, Rosie, Izzie, Lucia
and Jack
Kitchen
Chef Ako
Custodian
A. Fujii